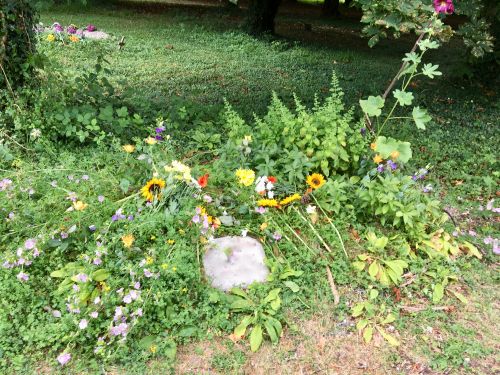 Woodland burial, also known as green burial or natural burial, is an eco-friendly funeral option that has been quickly growing in popularity.
It is an environmentally-friendly and somewhat more informal alternative to traditional burials and cremation. A biodegradable coffin, casket or urn is used, usually made out of recycled paper, wicker or willow.
Some families at Michael's Wood choose to mark individual graves with wooden or stone memorials, but some choose not to mark a grave at all and may consider the whole woodland as a memorial to their loved one.
Although Michael's Wood is at the centre of the organic 2,000 acre Cholderton Estate, it is always open to families and visitors whether they are visiting loved ones or simply taking a stroll through the mature trees, surrounded by wildlife.